OUR FAMILIES
At the Sotherly Foundation, we have the distinct privilege of serving those who deserve it most: combat-wounded veterans and their loved ones. The families we work with are truly the lifeblood of our organization and the inspiration for all we do, and it is our sole mission to do all we can to help improve the lives of these heroes in the most meaningful and lasting way possible.
The Sotherly Foundation board of directors works closely with qualified military and civilian organizations to identify and select our recipient families. Such organizations include but are not limited to the Department of Defense, Veterans Affairs, and the United States Marine Corps Wounded Warrior Regiment.
Below is a selection of families we've had the honor of assisting thus far. Please take a moment to read their stories and get to know them a little better. We owe them a lifetime of thanks for the sacrifices they made for us all.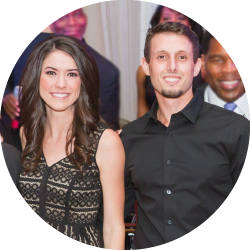 THE DUNCANS | Atlanta, GA
The Duncan family – Jarred, Lauren, and their three young children – were the first veteran family the Sotherly Foundation had the honor of serving. Jarred, a Marine Corps veteran, sustained substantial internal injuries in an IED blast while serving in Afghanistan, leaving his health and the future welfare of his family in jeopardy. The Duncans identified reliable housing as the most pressing need for their growing family, so in 2015 the Sotherly Foundation proudly purchased them a home outside of Atlanta.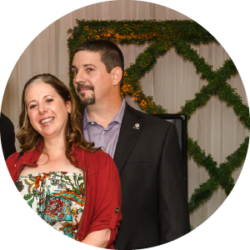 THE GOODROES | Houston, TX
Jack Goodroe, former Marine, suffered a multitude of injuries when he was hit by an IED blast while on deployment in Iraq, many of which continue to take a toll on him today. Rising above his circumstances, Jack and his wife, Laurel, have dedicated their lives to helping other military families in situations similar to theirs. The Sotherly Foundation had the privilege of meeting the Goodroes in 2016 and helping them get closer to achieving their dream of financial independence.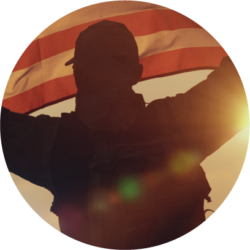 ARMY & NAVY VETERAN | Savannah, GA
In Savannah, the Sotherly Foundation had the distinct honor of working with a Navy and Army veteran who first served during the Gulf War and later rejoined the military following 9/11. During his second tour of service, he tragically lost both of his legs, suffered a traumatic brain injury, and experienced significant memory and vision loss due to a parachute malfunction accident. To honor this deserving veteran's service and sacrifice, the Sotherly Foundation helped to pay off a high interest rate debt and also purchased a new vehicle, mattress, and furniture set specifically designed to accommodate his mobility issues.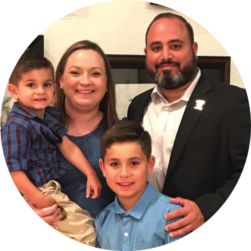 THE ABUDAYEHS | Wilmington, NC
Adel Abudayeh served in the Marine Corps in both Iraq and Afghanistan where he sustained a number of injuries that led his wife, Dana, to become his full-time caretaker. Strong and resilient, the Abudayeh family – sons Adel and Amir included – continue to fight to overcome the challenges they face due to Adel's service, and the Sotherly Foundation was honored to aid them in their efforts as part of its work in Wilmington in 2018.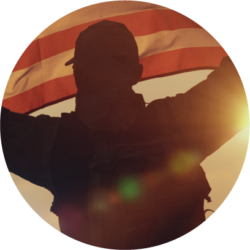 THE SCOGNAS | Tampa, FL
Andrew Scogna was on deployment in Africa in 2004 when he sustained life threatening internal injuries and had to wait days to be medically evacuated. Due to the amount of time that lapsed before he was able to be seen by a doctor and the atrophy that occurred during that time, he was not able to have surgery. After a grueling 10 years of living with intense pain and physical therapy, which he had to drive an hour to and from almost daily, he has had surgery but still lives with severe chronic pain. The Sotherly Foundation installed an in-ground pool at Andrew's home so that he can continue his physical therapy regimen without having to drive to the VA Hospital daily.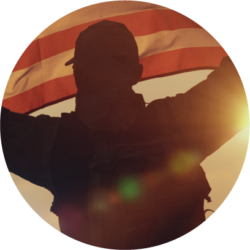 THE KINGS | Hampton Roads, VA
Nakisha is a Navy Veteran with 8 years of service under her belt. When her career ended with the Navy, her career of service did not. After many surgeries and hardships, the overwhelming burden of medical bills forced her family of five into homelessness. Nakisha persevered. The Sotherly Foundation provided 18 months of rent relief on their new family home all while Nakisha and her Air Force Veteran husband continued working for non-profits to help other homeless veterans with their needs as well as to be a bridge between those veterans and the VA.
Our Families